In order to choose the perfect cabinet, first let's look into the three types of cabinets:
The first being stock. These cabinets are mass produced in a factory, and will not vary in size. They tend to be the cheapest option and require you to fit your kitchen around the cabinets.
The second type of cabinets is the semi-custom cabinet. This type is similar to the stock option in the sense that the design and workmanship are mass produced, however, you can adjust their size.
The last and more expensive option is the fully custom cabinet. This type includes your design input, your workmanship input, as well as other related specification details provided by you.
One of the most frequent questions our clients ask concerns deciding between cabinets and drawers. In our experience, drawers tend to allow for more storage space, however, they are more expensive. Regardless of whether or not you go with drawers, we at Classic Kitchen Designs highly recommend that you choose a soft closing door for all of the cabinets and drawers.
Kitchen cabinets of all colors
A successful kitchen design depends largely on the color scheme. But, in order to plan it correctly, merely an idea of ​​the color that you would like to see in the interior is not enough. It is necessary to accurately determine basic and additional shades, to make harmonious combinations, to place accents, to hide the flaws and emphasize the room.
Get Your Free Consultation Now!
How much do cabinets cost?
The cost of your cabinets will vary depending on the options that you choose. For more information on pricing, please see us or call in for a free consultation.
What service providers do you have on staff?
Here at Classic Kitchen Designs, you'll have access to top of the line architects, designers, electricians, and labor force.
More information
For more information, call us today. You'll receive a consultation, free of charge!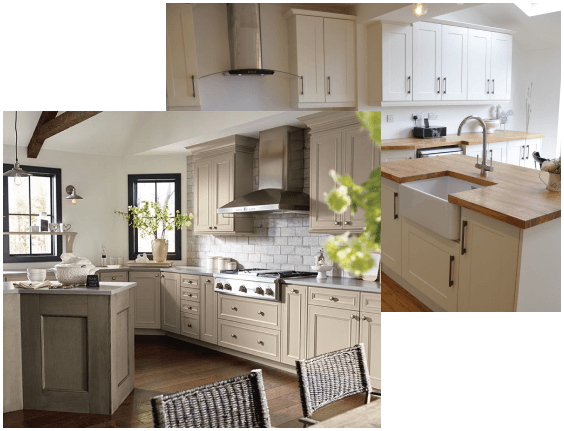 Looking for a cabinet manufacturer? The Kitchen Cabinet Manufacturer Association has some of the best cabinet makers out there. Each and every cabinet made under their name will have their seal of approval. Worried about warranties? Not to worry. Here at Classic Kitchen Design, all purchases have the blue and white KCMA certification seal.
Call Now For a Free Consultation
For more information, call us today for a FREE consultation, no strings attached. We will get to working with you as soon as you sign on and provide approval. Your dream kitchen is closer than ever. As a matter of fact, it's just one call away!